Welcome to The 4 Star Castle Hotel
The Luxury Four Star Hotel in Co. Cork is nestled between Blarney & Killarney, in the old world market town of Macroom – your idyllic location!
Our boutique family owned hotel offers you the ideal base to explore the abundance of activities in The South West of Ireland.
You are guaranteed an intimate welcome from the Buckley Family, five star friendly service, and all the facilities you would expect at a multi award winning 4 star hotel. And this includes free Wifi!
You will be spoiled for choice with our dining options, with an emphasis on using local & seasonal produce in B's Restaurant & Dan Buckley's Bar. You simply must sample our Craft Beer menu and don't miss our home baked treats in our continental style Next Door Café.
As our guest you may indulge & relax in our Leisure Club, with 16m deck level pool, spa bubble pool, kids pool, steam room & gym.
You really must come now and see for yourself how wonderful Macroom is!
Should you have any questions or wish to come and view the hotel at any stage,
please contact us at 026 41074 or reservations@castlehotel.ie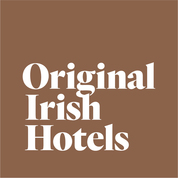 What our guests say
"
This is a lovely hotel. Cosy, comfortable and amazing staff - really friendly and helpful. Good food and atmosphere in restaurant. I can't wait to go back again when I next visit Ireland.
"
"
We were absolutely delighted with our recent stay at the Castle Hotel Macroom. It was booked as a short overnight stop off on the way from Cork to Killarney and our only regret is we couldn't spend longer there. The staff were wonderful, the room was large, clean and comfortable and we had a delicious dinner in the restaurant which had plenty of vegetarian options for me on the menu. Breakfast was also delicious with lots of choice. From the little we got to see of it, Macroom is also a lovely small town. I wouldn't hesitate to recommend staying here.
"
"
My stay was very enjoyable. The room and hotel was clean. The breakfasts were delicious. The staff was friendly and helpful with directions and local activities.
"
Rogelio Gonzalez
28-May-2019
"
Our stay here couldn't have been better. We arrived late in the evening but Catherine at reception was really helpful at getting us settled and the night porters were great. Room was large and airy, had excellent aircon and the shower/bath was fantastic. Some of the most comfortable hotel beds I have ever tried too. We were in a bit of a rush leaving for a meeting the next day, going to far as to lock our keys in to the room. The cleaning staff sorted us out with no fuss at all. Breakfast was also delicious, and I was able to leave my car in the car park until we left that afternoon. Finally, their bacon and cabbage on the carvery menu was one of the finest pub meals I've ever had. Just like how my granny made it! All in all, we had a really fantastic stay in the Castle Hotel and I wouldn't hesitate to recommend here to any one travelling in Cork. It was just a shame I could only stay one night! Will most definitely return in the future. All the best!
"
"
First Class hotel with excellent attention by staff from the moment we booked until the moment we left. Room and food brilliant. Thoroughly enjoyed our stay. Will stay here again next time we are in the SW of Ireland. Marcus & Val Wright.
"
Marcus Wright
20-May-2019
Read more opinions
​
Winner of Multiple Trip Advisor Awards
​
Winner of The Best Hotel Carvery In Ireland 
​
Member of Good Food Ireland & Original Irish Hotels.