Welcome to The 4 Star Castle Hotel
The Luxury Four Star Hotel in Co. Cork is nestled between Blarney & Killarney, in the old world market town of Macroom – your idyllic location!
Our boutique family owned hotel offers you the ideal base to explore the abundance of activities in The South West of Ireland.
You are guaranteed an intimate welcome from the Buckley Family, five star friendly service, and all the facilities you would expect at a multi award winning 4 star hotel. And this includes free Wifi!
You will be spoiled for choice with our dining options, with an emphasis on using local & seasonal produce in B's Restaurant & Dan Buckley's Bar. You simply must sample our Craft Beer menu and don't miss our home baked treats in our continental style Next Door Café.
As our guest you may indulge & relax in our Leisure Club, with 16m deck level pool, spa bubble pool, kids pool, steam room & gym.
You really must come now and see for yourself how wonderful Macroom is!
Should you have any questions or wish to come and view the hotel at any stage,
please contact us at 026 41074 or reservations@castlehotel.ie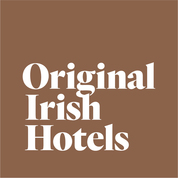 What our guests say
"
Always enjoy my stay at the Castle hotel. Food , room, service is second to none. Thank you for all your help during our stay with you. See you again x
"
"
My husband, myself and our three children stayed in the Castle hotel when we were visiting the toy soldier factory in February. We had two adjoining rooms, very clean, plenty of space etc. We had a lovely breakfast the following morning and it was an ideal location to visit the toy soldier factory.
"
"
WE HAD A FANTASTIC STAY. HOTEL AND ALL ITS STAFF WEE LOVELY
"
"
The hotel staff at the Castle Hotel Macroom were extremely helpful, friendly and professional. The beds in our spacious family room were very comfortable and the variety on offer at breakfast was excellent. We enjoyed the pool and steam room as well. The standard of food - both the preparation and provenance - was extremely high: we appreciated that the hotel sourced so much of the food on offer was local and it was delicious. Overall, it was a fantastic two night stay.
"
"
I visit Ireland a couple of times a year but this was my first stay at the Castle in Macroom. Very impressive. Service was excellent. We were early for our check in as our flight was early, however, i got a parking space no problem out the back of the hotel and the receptionist rang the cleaner and asked for our room to be made ready quickly. It was done in 10 minutes. Thank you! Great selection at breakfast and their buffet lunches (not included in the room cost) were excellent, especially the bread pudding! :-) Bar is open late for drinks and bar staff are friendly and attentive. The Castle is not the cheapest place to stay in the area but you do really get what you pay for. I also recommend Granville Restaurant about 2 minute walk down the road from the Castle and if you are on a budget then there is a supermarket right next door. Perfect stop over for those on the Ring of Kerry. Will definitely stay again so see you next time.
"
Read more opinions
​
Winner of Multiple Trip Advisor Awards
​
Winner of The Best Hotel Carvery In Ireland 
​
Member of Good Food Ireland & Original Irish Hotels.